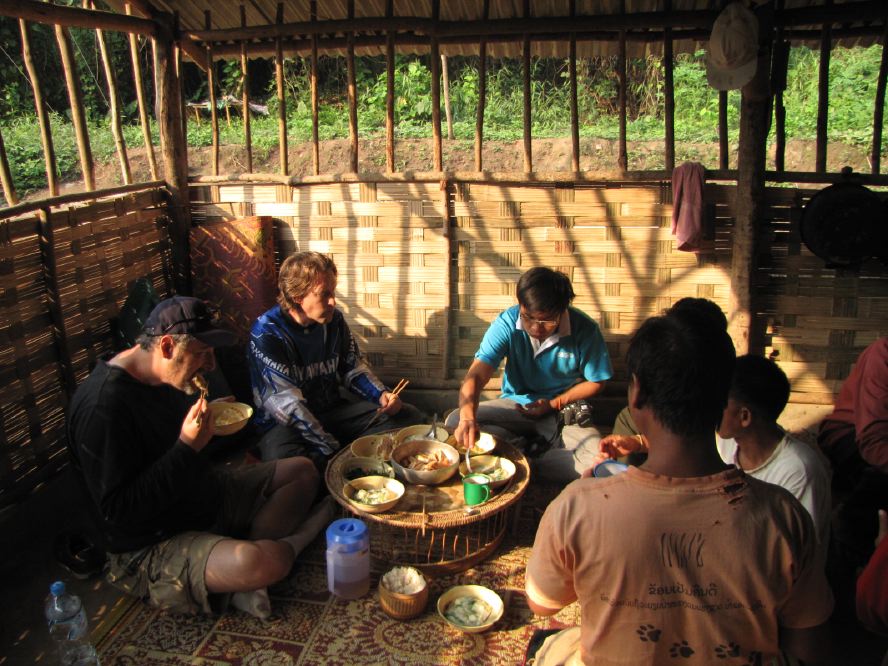 Never turn down a chance to travel.
In March I was having dinner at Indocine, of all places, with my good friend and traveling mate, Finn Olaf Jones. At dinner he invited me to travel on a motor cycle tour of Laos. He is a writer, and I am a photographer, so I knew this would be good. It was a wonderful trip guided by Jim Barbush of www.remoteasia.com.

There I met two friends of Finns', Andrew and Garland. Off I went in the company of an outgoing group of riders to enjoy delicious spicy and seasoned meals. We met warm people while riding Honda dirt bikes through the fertile country side. Truly a trip I will treasure for a lifetime.